How to improve your Instagram account in 5 simple steps
Visual content is sooo hot right now.
More and more businesses (the smart ones) are hopping onto Instagram in an effort to get a piece of the over 300 million users drawn to the picture-sharing app.
You're smart, so you're probably on Instagram already, and you know what it's all about. But chances are, there are a couple of things you could be doing to draw in even more visitors to your page.
Here are 5 simple things you can do to improve your Instagram account today.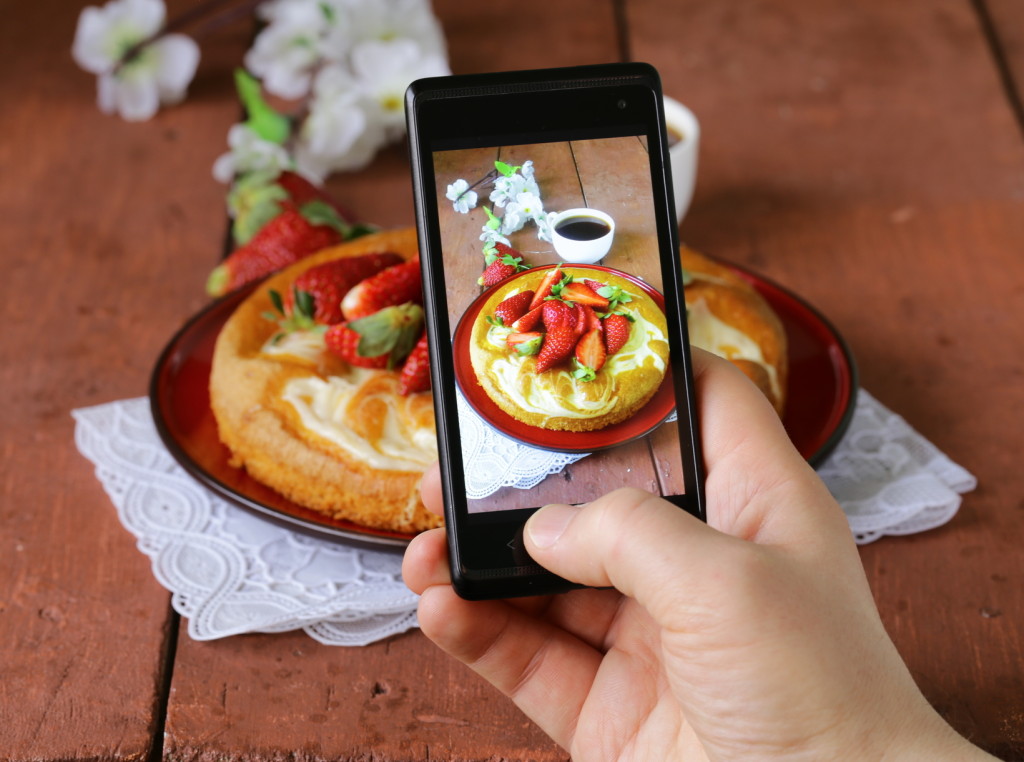 1. Write a better bio
When I'm searching for new Instagram accounts to follow, the first thing I do is take a look at the user's bio. If it's a quote, or it's littered with hashtags, or it's only directing me to follow other @addresses, or there's no bio or at all, I move the hell on.
I want to know three things about your account, and I want to see it in a glance:
1. what you're about
2. where you're located 
3. what I can expect from your feed
So make sure your bio is a complete picture of your account. (But still brief!)
2. Write meaningful captions
There is nothing more frustrating than seeing a glorious image on Instagram, wanting to know more about what I'm looking at, and finding no caption at all.
Take restaurants, for example. If you're a restaurant or a bar owner and you post photos of your food and drinks without saying each and every time what it is and how to get it, you're failing at Instagram.
Customers don't just want to marvel at pretty, pretty pictures. They want to know that what's in the image ca be theirs. They want to BUY.
So make it easy for them by giving them the info they need to do that.
3. Stop with the hashtag abuse
I get it. You want your posts to be found by the masses, and you know using hashtags is the way to do that. But no one anywhere on this green earth is searching #booyahknittingisforwinnersamirite. No one.
Keep your hashtags simple, and for god's sake, limit yourself to a few at most. If your posts are extra long due to an insane number of hashtags, it messes with the flow of my scrolling, and I will unfollow you. Boom.
4. Have others do the hard work for you
One of the hardest things with any social media network is coming up with stuff to post every single day. So why not make it easier on yourself: have others create the content for you.
Invite followers to take a photo of your business or product, then post it to their Instagram accounts and tag you with an @reply in the comments or a hashtag that you specially create. (And which you can list as part of your bio.)
Then, post followers' photos to your account, giving the users all credit for the image. It's called "regramming," and not only does it give you access to free content, it makes followers feel special when you choose their images. Double win.
An example: Disneyland on Instagram. More often than not, the images Disneyland posts are from visitors who have posted images on their own accounts and then tagged Disneyland.
Brilliant on their part, as the photos are usually great, and the followers feel like a million bucks to have their picture hand-chosen by Mickey Mouse.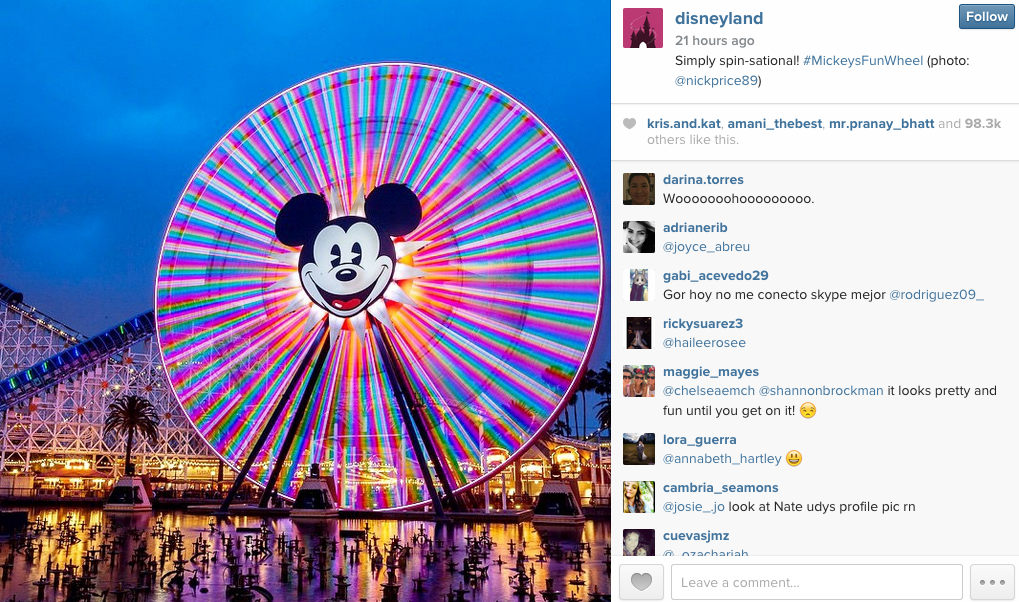 5. Think outside the box
It's tempting, when trying to promote yourself or your business on Instagram, to want to post only images of your product. But this can be boring, even if your product is amazing.
Case in point: I was thinking about following a certain restaurant because I saw an image of an amazing-looking hamburger they make. But when I looked at their feed, it was ONLY pictures of that hamburger, the same one over and over. Hard pass.
I want to see images of the restaurant itself. Or of the staff having fun behind the scenes. Or of the customers enjoying the food. Or artsy shots of the ingredients or cocktails served or even pictures of the neighborhood or city where the restaurant is located (Chicago in the case above. I mean — come on).
There are a million ways to make your business look good, so be creative with it. Variety adds to the bigger picture of what your business is about, so throw in images of anything that will add depth and interest to your feed, even if you think they're not directly tied to selling whatever it is you're selling.
Instagram is about inspiring want in others. You want them to look at your images and think, I have to have that — "that" being a product, or a lifestyle, or even a certain feeling.
So think about what it is you like to see on other people's Instagram accounts, what makes you want, and follow suit.